Jos van Dongen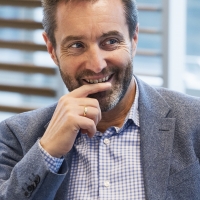 Experts SWP.
Functie:Principal consultant
Organisatie:SAS Institute B.V.
Telefoon:+31 (0)35 - 699 69 0

E-mailadres:
Website:www.sas.com
Jos van Dongen is a consultant, author, speaker and analyst. Jos has been involved in software development, business intelligence (BI) and data warehousing since 1991 and is the (co)author of three highly acclaimed (open source) BI books and numerous magazine articles. Over the past years he has been the lead architect for a wide collection of analytical solutions in a variety of organisations, both profit and non-profit. Jos speaks regularly at national and international conferences about new developments in BI, Analytics and Data Science. After being an independent consultant for over 15 years he joined SAS in May 2013 as a principal consultant. In his current role he advises customers on various topics such as Data Visualization, Data Science, Machine Learning and Internet of Things.